Have A Blast With The Family Martial Arts Classes In Shelby Township
There's no better way to enjoy family time together and stay active week in and week out. Our Family Martial Arts program at D-Lux Karate University offers you and your loved ones the chance to learn together, motivate each other, and meet a great group of new friends in the process.
We train students as young as 5 years old and invite you to jump on the mat with them as we offer the best American Karate instruction in town.
Come see us in Shelby Township today or fill out the short form on your screen to learn more!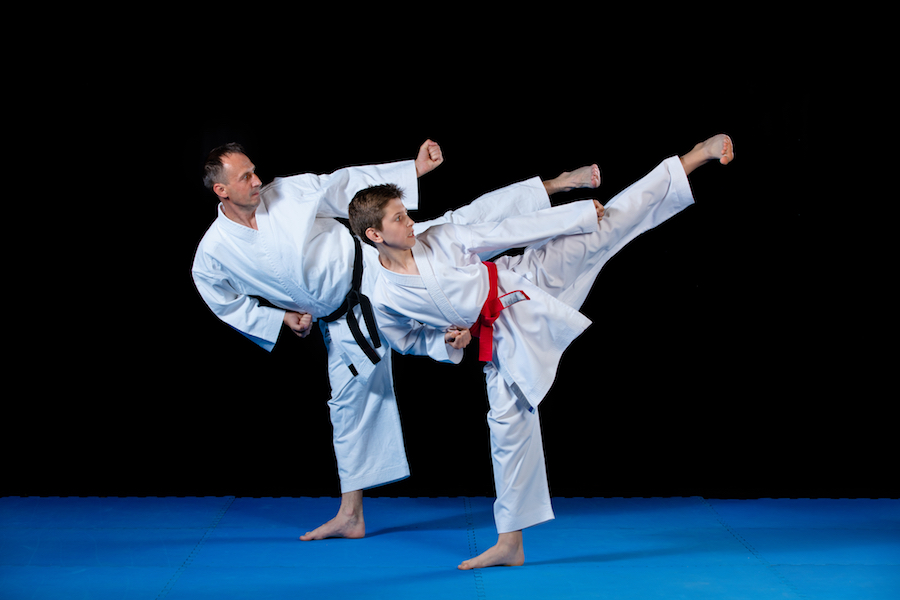 What Can You Expect From Our Family Martial Arts Training?
For starters, we make it a priority to be open and welcoming to each and every person who walks through our doors. That means no prior experience is required.
You don't need to be in great shape.
You don't need to know how to kick or punch.
You don't even need a uniform!
In our Family Martial Arts program, we're making the world of martial arts more accessible than ever before. You and your child will have a blast learning the basics of balance, coordination, and striking. And you can build your skills up one day at a time with the help of our dedicated team.
Set An Example For Your Child And Every Child In Our Community
We all know how important it is to stay active and respect others. So what better way to teach your child those values than to show them firsthand!
Our Family Martial Arts program gives you the chance to train alongside your little one and show off the very physical, mental, and social skills you hope they can take on. This program is all about surrounding our students with positive role models and encouraging them to give it their all each and every day.
PLUS, you get to spend quality time together and make memories in the process.
At D-Lux Karate University, we're helping families across Shelby Township:
Develop lifelong habits of physical activity
Establish skills like respect, discipline, and focus
Build self-confidence in all aspects of life
Have a great time learning from our dedicated staff
Check It Out Today! Our Family Martial Arts Is Great For Everyone In Shelby Township!
If you're looking for a great way to challenge your little one and have fun in the process, join us at D-Lux Karate University and take on our high-energy Family Martial Arts Classes. We're proud to work with people all of ages and experience levels, helping Shelby Township get fit and have fun!
Just fill out the short form on your screen to get started today!